NICORA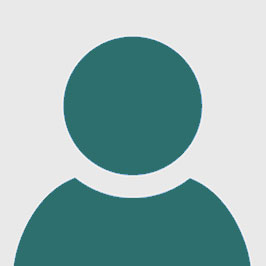 129 Ch. D'Alsemberg 1060 Bruxelles Belgium

+32 (0) 475/ 43 97 42

ATELIER DE DANSE IMPROVISATION MOUVEMENT ET FELDENKRAIS (pour adultes)
------------------------------ ------------------------------ ------------------------------ -------------
Nous sommes ravi de vous annoncer les prochaines Ateliers sur Bruxelles .
pour des inscriptions et plus des infos nous contacter:
Au plaisir de vous rencontrer,
BARBARA PEREYRA-NATACHA NICORA
We are happy to announce our next workshops in Brussels and in Berlin !
for extra info and registration please don' hesitate contact us.
PRIMA MATERIA "SPACE" BRUSSELS ( two days)
Prima Materia is a serie of workshops taught by Natacha Nicora and Barbara Pereyra.
It is a laboratory oriented towards the learning through experience what body is able to do and which is the mind we use to make mouvement. We focus in the next workshop in Brussels on the work of the SPACE.

Natacha Nicora is actress/performer and Feldenkrais practicioner since 2011.Barbara Pereyra is fascinated on experiencing movement and the instant play of it.

Barbara and Natacha have been working for the past 15 years in the field of performing arts, dance and theatre.

They are currently working as a duo, in a residency at La Bellone/Brussels and in Cde WB.

Their activities and workshops are taught in Brussels, Berlin and Buenos Aires....
Prima Materia est une série d'ateliers donnés par Natacha Nicora et Barbara Pereyra, pour se connaitre et (re) connaitre en mouvement. Apprendre à s'observer en mouvement.
Prima Materia c'est un laboratoire orienté vers la danse et le jeu d'acteur. D

ans ces prochains ateliers, nous travaillerons la relation avec l' ESPACE.
Apprendre à travers l'expérience ce que le corps est capable de faire et quel est l'état d'esprit que nous utilisons pour nous mettre en mouvement.
Natacha Nicora est comédienne/performeuse. Praticienne Feldenkrais depuis 2011.
Barbara Pereyra est danseuse/improvisatrice fascinée par l'expérience et expérimentation du mouvement, par le étude de l'esprit qui produit le mouvement dans la spontanéité.
Elles travaillent depuis quinze ans dans le domaine des arts du spectacle. Actuellement elles sont invites en résidence à La Bellone/Bruxelles et Cde WB, .Ses activités et ateliers sont proposés à Bruxelles, Berlin et Buenos Aires.
looking forward....Natacha N. & Barbara P.
foto Daniela Georgieva@2018